Social Purpose
There are 38 million people grappling with hunger in the U.S., including 12 million children and nearly 10 million seniors. Together with Feeding America and Meals on Wheels, NAFEM and its member companies are making a difference in the lives of millions of people and thousands of communities across the U.S.
Since launching our social purpose initiative in 2020, NAFEM and its members have donated more than $1.9 million, or the equivalent of 19.8 million meals, to those facing hunger nationwide. In 2022, NAFEM is again supporting efforts to reduce hunger by donating $250,000 to Feeding America and $30,000 to Meals on Wheels. Additionally, NAFEM will match member contributions, up to $100,000, when member companies and their associates support local Feeding America foodbanks with food, funds and volunteer time.
---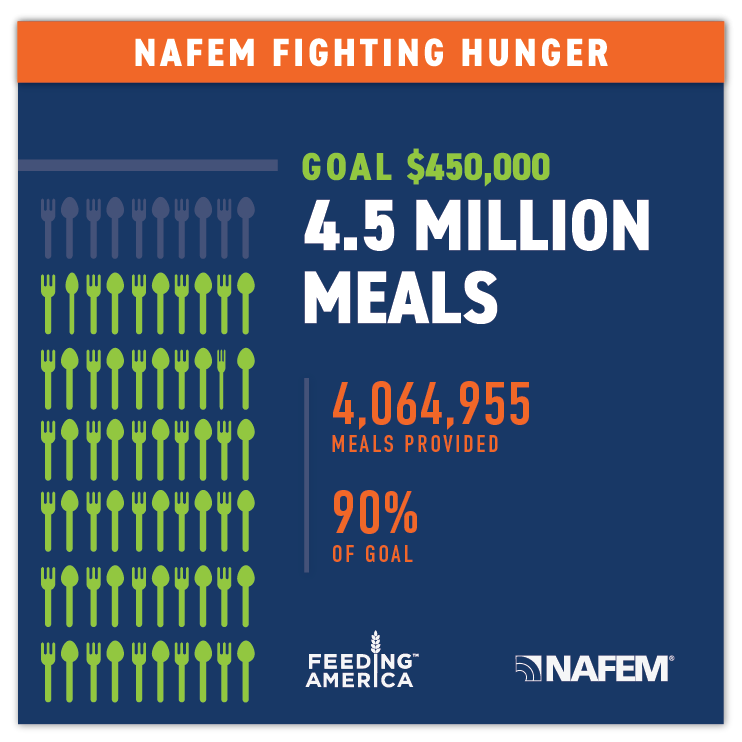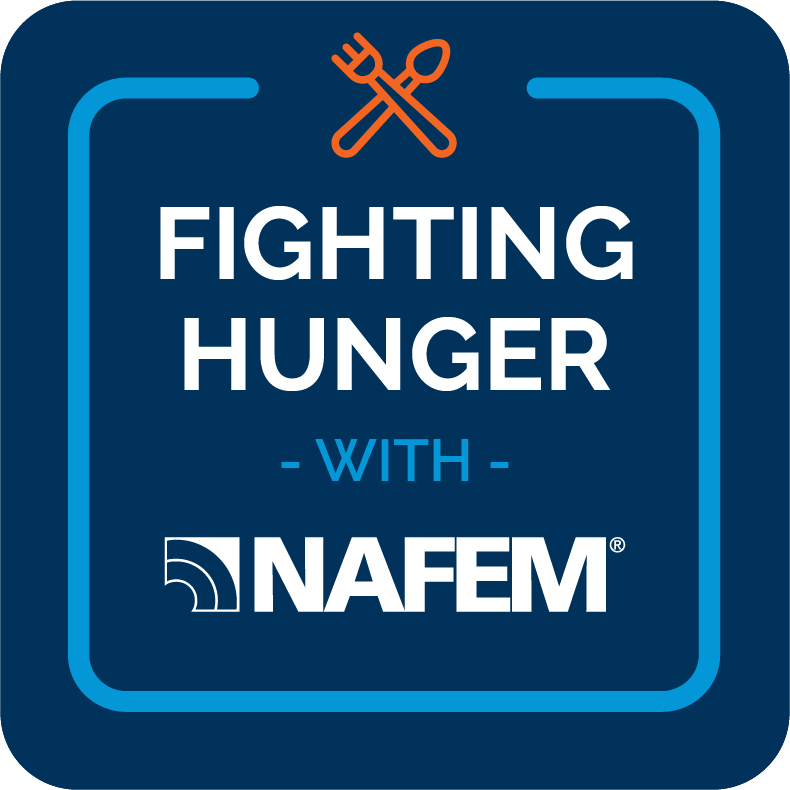 2022 NAFEM member contributors
---
NAFEM members volunteer
In 2021, 42 NAFEM member companies donated $682,724, or more than 6.8 million meals to Feeding America. Here are just a few of them making a difference in their communities.