NAFEM makes it easy to fight hunger in your community
Join the largest philanthropic effort in NAFEM history. Already, members have donated nearly 27 million meals to their neighbors in need. Our next goal is to provide more than 5 million meals by the end of 2023.
Get involved
It's easy. Just check out the #NAFEMFightingHunger fact sheet and toolkit. It has everything you need to begin or build on a program in your company. Sign in to the Member Dashboard for additional resources and to submit your completed donation.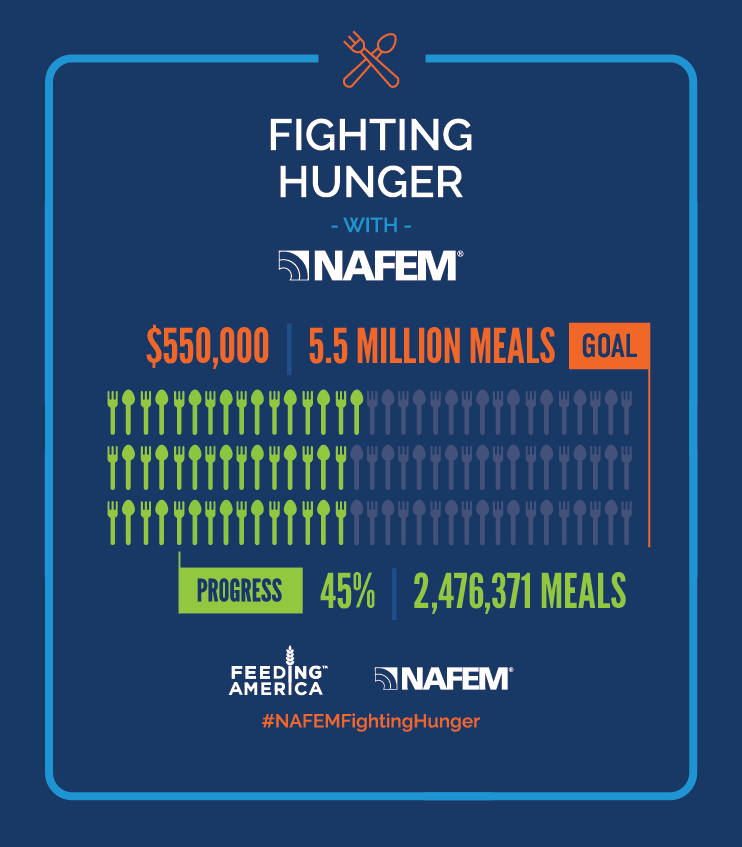 Make a difference
NAFEM matches every dollar your company donates in food, funds and volunteer time to your local Feeding America® food bank, up to our $250,000 program maximum.
Earn points
Plus, you get two Priority Points annually.
While NAFEM does not match contributions to non-Feeding America food banks, members receive two Priority Points annually for supporting any hunger-relief organization. They also are included in the list of members participating in #NAFEMFightingHunger.
---
NAFEM member contributors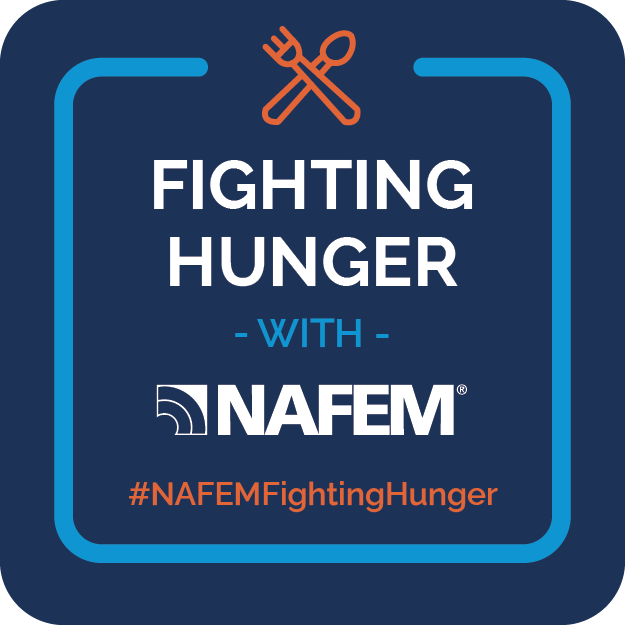 Thanks to these NAFEM member contributors for their contribution toward fighting hunger.
---
NAFEM members volunteer
In 2022, 42 NAFEM member companies participated in the Social Purpose Program for a total of $628,832.45 raised for hunger relief. Feeding America, and its affiliates received $502,684.50, more than 5 million meals, from NAFEM and participating members. Here are just a few of them making a difference in their communities.