What We're Watching
August 2023
What We're Watching is NAFEM's overview of legislative and regulatory activities potentially impacting member companies. It provides background on all NAFEM advocacy efforts, including energy, environment, regulations, supply chain, and taxes, tariffs and trade. Additionally, the latest news on these topics is provided monthly in Advocacy Update.
---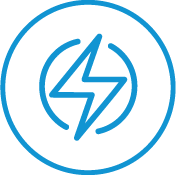 ENERGY
DOE test procedure and energy-conservation standards
The U.S. Department of Energy (DOE) issued a final rule on energy-conservation standards for microwave ovens (compliance by June 22, 2026).
DOE also issued a final rule on test procedures for walk in coolers and freezers (WIC/F), (compliance by Oct. 31) and, later, pre-publication notice correcting errors and omissions in the final rule. The correction notice is effective when it is published in the Federal Register.
DOE further issued a pre-publication notice of proposed rulemaking to amend energy conservation standards for WIC/F. Specifically, DOE proposes to amend standards for walk-in non-display doors and walk-in refrigeration systems. Comments will be due 60 days after the NOPR is published in the Federal Register.
The agency also proposed revised energy-conservation standards for automatic commercial ice makers (ACIM). Comments were due July 10. In its ACIM-related comments, NAFEM requested a no-new standard decision and greater transparency into how the agency arrived at its recommendation.
Previously, DOE proposed revised energy-conservation standards for misc. refrigeration products that NAFEM believes impact a small subset of members. Comments were due May 30.
DOE further proposed revised energy-conservation standards for commercial refrigeration equipment (CRE). NAFEM, the Air-Conditioning, Heating and Refrigeration Institute (AHRI) and the National Automatic Merchandising Association (NAMA) requested a no-new standard decision. Representatives from the three organizations also met with representatives from DOE and the White House Office of Management and Budget (OMB) to share information gathered from members showing that DOE's preliminary technical support document (pTSD) references included outdated data that doesn't align with current market conditions. Also, many of the agency's suggested design options are already in use to meet current requirements, some are impractical, and others have high costs.
NAFEM continues to provide comments to DOE regarding adherence to sound regulatory processes, including accounting for impacts on small businesses and cumulative regulatory burdens.
ENERGY STAR®
ENERGY STAR® released the final draft of its Commercial Electric Cooktops Version 1.0 Specification July 28. EPA anticipates finalizing this Version 1.0 specification in Q3 2023. Upon finalization, manufacturers will be able to immediately begin certifying products.
Information on current and pending specifications for commercial foodservice equipment is available on the ENERGY STAR website.
States also actively setting energy-efficiency standards
States require manufacturers to register with appliance standards databases
The State Appliance Standards Database (SASD) is fast becoming an important registration body for commercial food equipment manufacturers, with Colorado, Hawaii, Maine, Massachusetts, Nevada, New York, Oregon, Rhode Island, Vermont, Washington and Washington D.C. requiring registration. These states may issue financial penalties for products sold within their borders that don't meet minimum energy-efficiency levels. SASD covers commercial dishwashers, fryers, steam cookers, ovens and hot food holding cabinets.
Additionally, California requires manufacturers to certify the performance of some products sold in the state via its Modernized Appliance Efficiency Database System (MAEDbS). The full list of covered products is here.
Ban on incandescent bulbs does not impact appliance bulbs
Effective Aug. 1, light bulbs, or general service lamps (GSL), must emit a minimum of 45 lumens per watt. According to CNN, the law "effectively outlaws the manufacture and sale of common incandescent bulbs that typically provide 15 lumens per watt." Most LED bulbs provide 75 lumens or more per watt.
---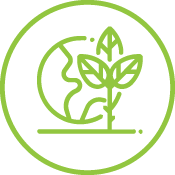 ENVIRONMENT
PFAS reduction efforts active at federal and state levels
Per- and polyfluoroalkyl (PFAS), or so called "forever chemicals," are increasingly the focus of federal and state reduction efforts and outright bans. The chemicals were used widely in nonstick, water- and grease-resistant products, as well as some firefighting foams
The Environmental Protection Agency (EPA) proposed strict limits on two common types of PFAS, PFOA and PFOS, and said it wanted to regulate four others. Under the proposal, water providers, including those with wells, would be responsible for monitoring their systems for the chemicals.
Additionally, a report by a Congressionally appointed Working Group outlines opportunities and identifies next steps to reduce contamination from PFAS, including collecting additional data to inform a federal plan, harnessing collaboration between federal, state, local and tribal governments, and outreach activities to inform the public.
California and Maine currently have the most stringent PFAS regulations in the U.S. CA AB1200 requires manufacturers of cookware sold in the state beginning Jan. 1 2024, to disclose the presence of PFAS on the product label and on the product listing for online sales, in both English and Spanish. These requirements are closely aligned with California's Proposition 65 – The Safe Drinking Water and Toxic Enforcement Act – that requires companies to provide warning labels to notify people of exposure to more than 1,000 chemicals known to cause cancer, birth defects or other reproductive harm. In Maine, a retailer may not sell any products containing intentionally added PFAS after Jan. 1, 2030.
The following states already address PFAS in drinking water and are in the process of, or expected to, expand legislation: Alaska, Arizona, California, Colorado, Connecticut, Delaware, Illinois, Iowa, Kentucky, Maine, Massachusetts, Michigan, Minnesota, New Hampshire, New Jersey, New Mexico, New York, North Carolina, Ohio, Rhode Island, Vermont, West Virginia and Wisconsin.
NAFEM and other members of the recently formed PFAS Ban Coalition communicated their opposition to NJ S3177, which would establish reporting requirements for manufacturers of products with intentionally added PFAS and restrictions on certain products with intentionally added PFAS.
Additional insights are available in EPA's PFAS Strategic Roadmap.
EPA SNAP proposed refrigeration substitutes
EPA's Significant New Alternatives Program (SNAP 26) proposed rule lists possible substitutes for the refrigeration and air conditioning sector. The proposed rule seeks to exempt propane, in the refrigerated food processing and dispensing end-use, from prohibition under the Clean Air Act (CAA).
EPA also released a SNAP 25 final rule primarily for equipment necessary to reach extremely low temperatures, like that necessary for cryogenic ice cream and similar products.
EPA's 2022 – 2026 strategic plan provides a glimpse of what's to come
EPA's four-year strategic plan covering 2022 – 2026 details the vision, priorities, and strategies to accomplish the agency's mission over the next four years. For the first time, EPA's plan also includes a strategic goal focused on addressing climate change and a new strategic goal to advance environmental justice and civil rights. The agency also issued a brief overview of its upcoming efforts.
Extended producer responsibility efforts gaining momentum
Proposed legislation currently in committee in two states, New York Senate 6105 and Washington House Bill 1164, would require producers, groups of producers and representative organizations to establish collection programs for refrigerants and refrigerant-containing appliances.
The recommendations are similar to SORAC, the Commercial Appliance Recovery Society formed to meet Quebec's extended-producer responsibility initiative for commercial and institutional refrigeration and freezer equipment to comply with Recyc-Quebec (R-Q) requirements.
Gas stove debates continue at state level; House passes Gas Stove Protection Act
Administration officials joined the Sierra Club in filing briefs opposing the April decision by the Ninth Circuit Court of Appeals to overturn the Berkeley, California ban on natural gas hookups in new buildings. The briefs disagree with the Court's findings that the proposed city ordinance is preempted by the Energy Policy and Conservation Act (EPCA). Berkley's ban remains in effect until the legal proceedings are finalized.
New York is the first state to ban natural gas and other fossil fuels in most new buildings. The ban applies to new buildings shorter than seven stories by 2026, and taller buildings by 2029.
More than 100 U.S. cities have moved to restrict gas-powered appliances, including 75 cities in California. Most of these bans focus on new construction.
The U.S. House of Representative passed the Gas Stove Protection and Freedom Act, which prohibits the federal government from banning gas stoves. The legislation proceeded despite assurances from regulators that they have no intention of issuing a ban on gas stoves.
---

REGULATIONS
Changes proposed to expedite review of new regulations
NAFEM submitted comments, along with 10 other allied industry associations, to the Office of Management and Budget (OMB) regarding the Biden administration's proposed changes to the regulatory decision-making and engagement process. The proposed rule lowers the bar for when an agency must conduct a thorough analysis of the costs and benefits of a regulation and reduces oversight from certain government agencies like the Department of Justice and Small Business Administration (SBA) that historically help to moderate the volume and potential overreach of a broad range of regulatory policies. It also seeks to consolidate meetings to drive greater efficiency and effectiveness.
NAFEM advocates with others for balanced regulations for U.S. manufacturers
NAFEM joined the Manufacturers for Sensible Regulations coalition, an initiative created by the National Association of Manufacturers (NAM), to support manufacturing competitiveness. Data shows that the regulatory cost for small U.S. manufacturers is $34,671 per year, more than three times the cost to the average U.S. company. Coalition members are urging the White House to protect jobs, communities and economic growth by adding a manufacturing adviser to the White House staff to coordinate and balance regulatory efforts among agencies.
Commerce considers strengthening trade remedies
The U.S. Department of Commerce (DOC) issued a proposed rule seeking to revise many of its procedures and practices around trade remedies. Specifically, the agency is looking to "amend its regulations to enhance, improve and strengthen its enforcement of trade remedies through the administration of antidumping duty and countervailing duty laws."
SEC climate-change disclosure rule expected in October
The U.S. Securities & Exchange Commission (SEC) indicated that its final Climate Change Disclosure Rule will be issued in October, 18 months after it was initially proposed. The new rule is expected to standardize climate-related disclosures for publicly traded companies, as "part of a growing awareness of the importance of environmental, social & governance (ESG) issues." While only public companies will be required to meet the new requirements, NAFEM members who sell to these entities also may be expected to contribute to their customers' ESG commitments.
SEC delays a proposed ban on non-compete agreements until 2024
According to Bloomberg Law, the U.S. Federal Trade Commission (FTC) has delayed until 2024 a decision on its proposed rule that would ban employers from requiring non-compete agreements from workers, including employees, independent contractors and unpaid workers like interns and volunteers. FTC asserts that "noncompetes constitute an unfair method of competition and therefore violate Section 5 of the Federal Trade Commission Act."
Prop 65 labeling requirements require regular monitoring
California's Proposition 65 – The Safe Drinking Water and Toxic Enforcement Act – requires companies to provide warning labels to notify people of exposure to more than 1,000 chemicals known to cause cancer, birth defects or other reproductive harm. The California Office of Environmental Health Hazard Assessment (OEHHA) regularly updates Prop 65 requirements. NAFEM reports on proposed changes monthly in the Advocacy Update newsletter. We also recommend members closely monitor the Prop 65 changes impacting their businesses.
---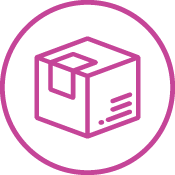 SUPPLY CHAIN
Panama Canal backlog impacted global shipping
Hundreds of cargo ships are in a holding pattern at the Panama Canal due to the historic drought in the region. In response, the Canal Authority reduced maximum ship weights and daily crossings from 36 to 32, forcing ocean carriers to off load cargo, shift to much-longer routes or simply wait for passage. Rainfall around the canal area is 30-50% below normal, a trend experts anticipate continuing into 2024. In 2020, a less severe drought forced the Canal Authority to reduce crossings to 27 per day, so further reductions are possible. NAFEM members are encouraged to consult their shipper for anticipated delivery dates and options.
Bipartisan effort underway to assess U.S. supply chain effectiveness
The U.S. House and Senate have introduced compatible regulations that would require the Secretary of Commerce to produce a report providing recommendations to improve the effectiveness, efficiency and impact of Department of Commerce programs related to supply chain resilience and manufacturing and industrial innovation. SB 2116 and HR 4279 are expected to pass.
U.S.-Mexico border issues impact supply chain challenges
NAFEM, along with hundreds of trade associations and local Chambers of Commerce, formed the Legal Immigration and Border Enforcement Reform This Year (LIBERTY) Campaign, to call upon Congress to enact measures in 2023 to improve the border and our legal immigration system.
Know your supply chain: Restricted entities listed on government database
The International Trade Administration maintains the Consolidated Screening List (CSL) of parties with which the U.S. restricts certain exports, reexports or transfers of items, including those addressed under the UFLPA, Russia/Belarus sanctions and others. The list is updated daily, and email updates are available at the link above.
Efforts underway to open cargo space to all shippers
The Federal Maritime Commission (FMC) issued a Supplemental Notice of Proposed Rulemaking seeking further comments on its draft prohibition on common carriers unreasonably refusing cargo space to shippers. Comments are due Sept. 15. FMC is pursuing this action based on its expanded accountabilities under the Ocean Shipping Reform Act, for which NAFEM advocated to address some of the supply chain bottlenecks the industry has experienced.
---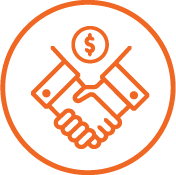 TAXES, TARIFFS & TRADE
Hundreds of sanctions and restrictions in place against Russia
Hundreds of sanctions and restrictions are in place against Russia and third-parties allegedly helping Russia evade sanctions. The departments of Commerce, State and Treasury all are acting against individuals and organizations.
Members are reminded that it continues to be critically important to understand every link, even the most minor, in your supply chain.
Proposed act would require Congressional approval of unilateral, presidential trade actions
Introduced by Republican Senators, the Global Trade Accountability Act would require both chambers of Congress to approve any unilateral trade actions by the president before they would take effect. This includes any increases in tariffs or duties, tightening of tariff-rate quotas or quantitative restrictions on imports, and other restrictions or prohibitions on imports. The act would allow for national-emergency exceptions for 90 days, after which the president would still have to obtain approval from both chambers of Congress. The bipartisan Congressional Trade Authority Act introduced in the House would require similar oversight.
Section 301 litigation decision appealed
The lead case in the litigation challenging the Section 301 tariffs was appealed to the U.S. Court of Appeals for the Federal Circuit in mid-May. This follows the decision by the U.S. Court of International Trade (CIT) affirming the rationale the U.S. Trade Representative (USTR) utilized in imposing the tariffs. The opening brief was due July 17, and the government has 45 days to file its response.
NAFEM continues to advocate, individually and with others, for removal of the Section 301 tariffs on steel and aluminum imports.
Section 232 news
The U.S. – EU agreement that replaced Section 232 tariffs with tariff rate quotas (TRQ) on steel and aluminum expires in October. If a new agreement is not reached, the U.S. will reimpose 25% tariffs on steel and 10% tariffs on aluminum imports from the EU. The EU would then place retaliatory tariffs on a range of U.S. products. Instead, the Biden Administration is pressing the EU to agree to a "green steel alliance" against China's coal-blast furnaces.
NAFEM continues to advocate, individually and with others, for removal of the Section 232 tariffs on imports from China.
Focus on shipments of goods produced with Uyghur labor continues
U.S. Customs and Border Protection (CBP) closely watches for goods covered under the Uyghur (China) Forced Labor Prevention Act (UFLPA). The Act largely prohibits importing any goods, wares, articles and merchandise mined, produced or manufactured wholly or in part in the Xinjiang Uyghur Autonomous Region of the People's Republic of China. CBP's dashboard provides statistics on shipments subjected to UFLPA reviews and enforcement actions. A recent review of the dashboard shows that most denied shipments come from China, Vietnam and Malaysia (in that order). Industrial and manufacturing materials represent the second highest volume of denied shipments; apparel is first.
To further clarify the UFLPAs, CBP published revised FAQs, best practices and guidance.
NAFEM is watching US HR 4452 that would amend the Securities Act of 1934 to require disclose of whether companies' supply chains use forced Uyghur labor
USTR 2023 trade agenda details priorities
The United States Trade Representative's (USTR) 2023 Trade Policy Agenda and 2022 Annual Report outlines its "worker-centered" approach. USTR is focused on labor rights through the United States, Mexico, Canada Agreement (USMCA) and the Uyghur (China) Forced Labor Prevention Act, decarbonization and sustainable environmental policies, and supply chain resiliency.
USTR also reemphasized its commitment to engaging with multilateral institutes and key trading partners, re-aligning the U.S.-China relationship, supporting U.S. manufacturing and U.S. agriculture, ensuring vigorous enforcement efforts, and including stakeholder/industry engagement.
NAFEM advocates for advantageous tax landscape
NAFEM is supporting Senator Steve Daines' (R-Mt.) Main Street Tax Certainty Act of 2023 that would make permanent the 20% deduction for small- and individually-owned businesses (Section 199A).
NAFEM joined 70 trade organizations in opposing additional taxes on small- and medium-sized businesses outlined in the President's proposed budget.
House introduces bill to review trade initiatives
Details are pending on H.R.4276 that would reauthorize Trade Adjustment Assistance programs, extend and reform the Generalized System of Preferences and amend the Harmonized Tariff Schedule of the United States to modify certain rates of duty temporarily and for other purposes.
---
OTHER TOPICS?
If there is a topic you would like NAFEM to address, please alert Charlie Souhrada, CFSP, Vice President, Regulatory and Technical Affairs.