Foodservice technology – A growing resource
Technology is embedded into every aspect of our personal and professional lives. At NAFEM, we strive to provide members with innovative resources like industry-specific systems and software tools that can help manage teams, vendors, data, scheduling, design, inventory, customer care, and more.
Read on for a variety of tools available to the foodservice equipment and supplies community.
---

AQ publishes the industry's largest online product database with its exclusive CPQ (configure, price, quote) software, CAD and Revit design applications, and other offerings to simplify or support the quoting and sales process.
For more information:
8800 W Baymeadows Way #500
Jacksonville, FL 32256
+1.904.384-2279
sales@aqnet.com
www.aqnet.com
---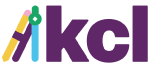 KCL's technology solutions consolidate equipment symbol libraries and specs in one convenient location. In addition, KCL simplifies and expedites the design process, makes it easy to spec manufacturers included in its libraries, and puts critical information a click or swipe away from the end user. KCL Tools include NapkinSketch which provides the ability to design without a CAD program.
For more information:
5545 Lincoln Ave.
Morton Grove, IL 60053
+1.847.470.1195 (main)
+1.630.898.8117 (tech support)
info@kclcad.com
www.kclcad.com
---

Kitchautomation is dedicated to foodservice design solutions for Autodesk Revit®. The add-on toolbar, KitchDesigner, contains over 30 automation tools to support foodservice designers. The just-launched KitchCreator, is a new patent-pending solution that automatically creates Revit® families by letting the designer see a live 3D preview while choosing features. Through KitchAcademy, Revit® consulting and training are offered for foodservice dealers and designers who want to get started with Revit for the first time or NAFEM manufacturers who want to improve their Revit offerings or create unique VR/AR experiences.
For more information:
18511 Central Ave.
Bowie, MD 20716
+1.541.525.0654 (main)
+1.541.525.0654 (tech support)
chuebner@kitchautomation.com
www.kitchenautomation.com
---

Orgo is an industry-specific sales information platform that is uniquely built to facilitate the seamless information exchange between manufacturers and their independent rep agencies. This ready-to-use system provides powerful tools for managing leads, orders, quotes, projects, clients, documents, and more.
For more information:
3901 S. Jamaica Ct., Suite 210
Aurora, CO 80015
+1.303.578.6746
+1.866.976.6746
www.orgosales.com
---

Specifi® is the operating software to connect everyone in the foodservice equipment industry: manufacturers, designers, dealers, and consultants.
For more information:
920 E State Parkway Unit B
Schaumburg, IL 60173
+1.888.850.3357
www.specifiglobal.com
---

Powered by the Manufacturers' Agents Association for the Food Service Industry (MAFSI), SpecPath® is the industry's first and only 114,000 tracking software that's transforming the way foodservice projects are managed in North America.
For more information:
SPECPATH@MAFSI.org
+1.404.214.9474
www.specpath.org