October 13, 2023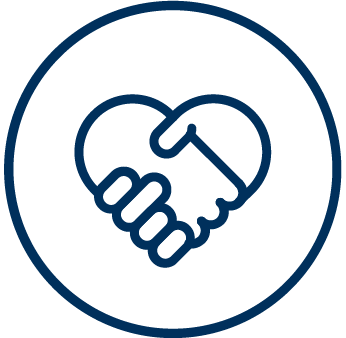 Social Purpose Spotlight – Cres Cor
In NAFEM's monthly Social Purpose Spotlight, a different member company's individual social purpose story is featured. Perhaps reading about the creativity and dedication of these NAFEM members will inspire you to start a program at your organization or provide some new ideas to enhance what you're already doing.

This month, we talked to Greg Baggott, CFSP, president, Cres Cor, Mentor, Ohio. Cres Cor has participated in NAFEM's Social Purpose program since its inception and the organization takes part in a variety of activities dedicated to fighting hunger in their community.
According to Baggott, Cres Cor got started with their social purpose activities when NAFEM launched its social purpose program. "NAFEM's program raised our awareness of the needs in our local community and NAFEM's match makes it a no-brainer. The smallest effort on our behalf makes a huge difference when you factor in the match."
The company typically engages in one social purpose activity per month with 10-15 employees participating. They've held donation events for food and funds and individuals regularly volunteer at food pantries and warehouse facilities. Cres Cor is a frequent participant in the Greater Cleveland Food Bank's weekly distribution event. Since the pandemic, the food bank takes over the Muni Lot of the Cleveland Browns' stadium every Thursday for a large-scale food distribution event.
Cres Cor associates help with the organization of the process and the distribution of food. On average, 2,000 – 2,500 people drive through each week, and each vehicle receives a 30-lb. box of shelf stable food. Baggott adds, "I'm always amazed at the amount of people in need; the food distributions make such an impact on the recipients for that week, and they are so appreciative of the help."
At Cres Cor, social purpose activities are driven by executive management and administered through the HR department. They communicate internally via email, bulletin boards and during quarterly meetings. A social purpose event is typically scheduled for the afternoon and employees are paid for the hours they volunteer and can head home when the event concludes. Baggott notes, "Volunteering allows team members to interact with people that they wouldn't normally interact with and that helps build stronger relationships within the company."
If your organization is considering a social purpose initiative, Baggott has some advice, "Just do it! Reach out to your local foodbank and introduce yourself. They need all the help you can provide. Whether it's three people or 30 people, they can find something for you to do and help get your organization started."
NAFEM's Social Purpose program, #NAFEMFightingHunger, is back for its fourth year, with a goal of raising funds to support 5 million meals for those in need. When members donate funds, food or volunteer time to their local Feeding America member food banks, NAFEM contributes matching funds. This year, NAFEM will match up to $250,000 of member contributions to their local Feeding America food banks.
For ideas to start or enhance your company's efforts, visit #NAFEMFightingHunger. Download the 2023 Social Purpose Toolkit to help with your planning. If you have questions or would like to be featured in a future Social Purpose Spotlight,contact Stephanie Taylor, vice president, programs & partnerships, +1.312.821.0205.
Get involved … Make a difference … Earn Priority Points.