September 28, 2023
Amplifying members' voices
NAFEM regularly joins forces with other organizations to advance the industry's perspective with elected and appointed officials. Highlights of recent outreach follow.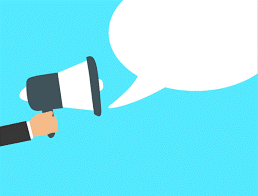 NAFEM joined more than 100 organizations in urging the California South Coast Air Quality Management District (SCAQMD) to consider the economic impacts of an indirect source rule that would limit the import and export of goods from the Ports of Los Angeles and Long Beach. SCAQMD suggests the rule as part of its goal to reduce overall emission in the state. The letter to Los Angeles Mayor Karen Bass and Long Beach Mayor Rex Richardson points out the detrimental impact of the rule on California jobs and the national supply chain if implemented.
NAFEM joined 70 other organizations in support of the Protecting Small Business Information Act of 2023 that would delay the reporting requirements of the Corporate Transparency Act (CTA). Among the concerns conveyed is that the CTA applies only to businesses with under $5 million in annual revenues and fewer than 20 employees; ensuring that the very companies who can least afford the compliance costs are the ones being targeted. The second challenge is that the Treasury Department's Financial Crimes Enforcement Network (FinCEN) has yet to lay out a clear plan for how businesses would meet these requirements.