August 18, 2023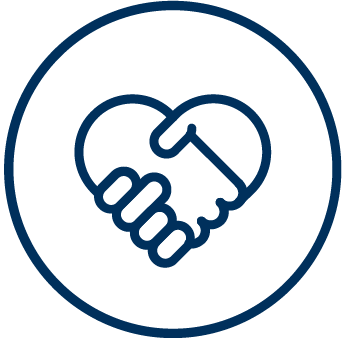 Social Purpose Spotlight – KCL (Kochman Consultants)
In NAFEM's monthly Social Purpose Spotlight, a different member company's individual social purpose story is featured. Perhaps reading about the creativity and dedication of these NAFEM members will inspire you to start a program at your organization or provide some new ideas to enhance what you're already doing.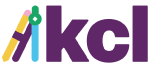 This month, we talked to Kevin Kochman, owner, KCL (Kochman Consultants), Orlando, Fla., who serves on NAFEM's Social Purpose working group. KCL has participated in NAFEM's Social Purpose program since its inception and has been involved in fighting hunger for decades.
Since KCL's beginning in 1985, the company has been dedicated to ending food insecurity. "My dad, KCL co-founder Ron Kochman, was an environmentalist and a practical man. Decades ago, he decided that instead of sending gifts at the holidays, we'd donate the company's holiday gift budget to the Greater Chicago Food Depository," explains Kevin Kochman, KCL's current owner. Associates started regularly volunteering at local food pantries in 2010 and have continually expanded their efforts to include donating food as well as making financial contributions.
Naturally, when NAFEM announced its Social Purpose Program, KCL was an early and enthusiastic supporter. "We weren't going to miss the opportunity to have our donations matched and double our impact," added Kochman. KCL and their associates have noticed significant surges in need, coinciding with the various waves of the pandemic most recently. The number of people in need has grown and it includes small business owners, restaurant operators and service workers. The organization maintains a commitment to the Greater Chicago Food Depository as well as the Second Harvest Food Bank in Orlando.
KCL doesn't have an internal Social Purpose committee. It's a part of the culture and any team member can propose an idea and make it happen. "For example," says Kochman, "when The NAFEM Show was canceled in 2021, even though we'd already donated to the Social Purpose Fund, we decided to make an additional donation from our unspent show budget." And their contributions extend beyond NAFEM as KCL team members volunteer when there are opportunities at industry events around the country. According to Kochman, "people appreciate a simple, direct way to be generous and helpful and it always feels good to give, whether you're paying it back or paying it forward."
Early this year, KCL's Eve Kochman connected with Annabel's Closet, an Orlando-based not-for-profit providing support for families starting over after domestic violence. She enlisted the assistance of The NAFEM Show staff team and together they created an opportunity for show exhibitors to donate equipment to help families make a fresh start. Table settings, small appliances, chairs, serving dishes, knives, drinking glasses and bakeware are just some of the items that NAFEM exhibitors generously donated. The entire KCL team pitched in to collect and pack the items post-show.
If your organization is considering a social purpose initiative, Kochman has this advice, "It helps to have a clear purpose and narrow the scope. There are so many needs and so many ways to get involved."
NAFEM's Social Purpose program, #NAFEMFightingHunger, is back for its fourth year, with a goal of raising funds to support 5 million meals for those in need. When members donate funds, food or volunteer time to their local Feeding America member food banks, NAFEM contributes matching funds. This year, NAFEM will match up to $250,000 of member contributions to their local Feeding America food banks.
For ideas to start or enhance your company's efforts, visit #NAFEMFightingHunger. Download the 2023 Social Purpose Toolkit to help with your planning. If you have questions or would like to be featured in a future Social Purpose Spotlight,contact Stephanie Taylor, vice president, programs & partnerships, +1.312.821.0205.
Get involved … Make a difference … Earn Priority Points.
#NAFEMFightingHunger