July 14, 2023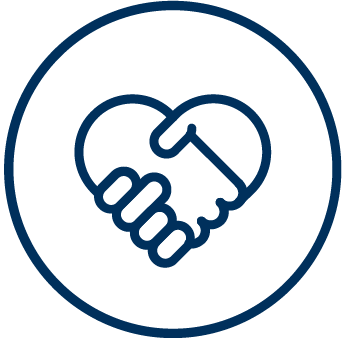 Social Purpose Spotlight – Dexter-Russell, Inc.
In NAFEM's monthly Social Purpose Spotlight, a different member company's individual social purpose story is featured. Perhaps reading about the creativity and dedication of these NAFEM members will inspire you to start a program at your organization or provide some new ideas to enhance what you're already doing.

This month, we talked to Alan Peppel, president and CEO, Dexter-Russell, Inc., Southbridge, Mass. Dexter-Russell has participated in NAFEM's Social Purpose program since its inception and remains dedicated to fighting hunger in their local community.
Dexter has been an active supporter of two local food banks for more than a decade. When NAFEM started its Social Purpose program, they decided to participate for several reasons, according to Alan Peppel, "We wanted to be able to double the giving in our local area and take advantage of NAFEM's matching funds. We also saw greater need in the community because of the pandemic so the timing was ideal."
The company has an internal employee-driven committee called DECA (Dexter Employee Community Alliance). Twelve committee members meet regularly to sponsor activities to generate funds for a variety of endeavors including food bank support, funding local school supply drives, raffles to aid fellow employees, charity walks, etc.
One of their most successful initiatives involved a company-wide food drive. Employees were challenged to donate, and five teams were created to generate some friendly competition. Peppel recalls, "When all was said and done, we had amassed 7,500+ pounds of non-perishable food items, which translated to 40+ pounds of food per employee. We celebrated by awarding extra time off and the winning teams were entered in raffles for gift cards."
Dexter features a community involvement section on its website, where the company's support for NAFEM's Social Purpose program and other local initiatives are highlighted. Peppel sums up the company's involvement, "Management commits time and resources to the events and we see paybacks like increased morale and company pride and opportunities to assist the local community. It's a win-win."
NAFEM's Social Purpose program, #NAFEMFightingHunger, is back for its fourth year, with a goal of raising funds to support 5 million meals for those in need. When members donate funds, food or volunteer time to their local Feeding America member food banks, NAFEM contributes matching funds. This year, NAFEM will match up to $250,000 of member contributions to their local Feeding America food banks.
For ideas to start or enhance your company's efforts, visit #NAFEMFightingHunger. Download the 2023 Social Purpose Toolkit to help with your planning. If you have questions or would like to be featured in a future Social Purpose Spotlight,contact Stephanie Taylor, vice president, programs & partnerships, +1.312.821.0205.
Get involved … Make a difference … Earn Priority Points.
#NAFEMFightingHunger