March 21, 2023
Member Spotlight
Culinary ID Bands
When and how did your business get started?
I was a service technician for the restaurant industry. I noticed that many stores used tape to label their squeeze bottles and dredges. Tape looks dirty and bacteria riddled very quickly. That's when it hit me – no one has silicone bands for labeling. We produced the first set and they sold like hot cakes.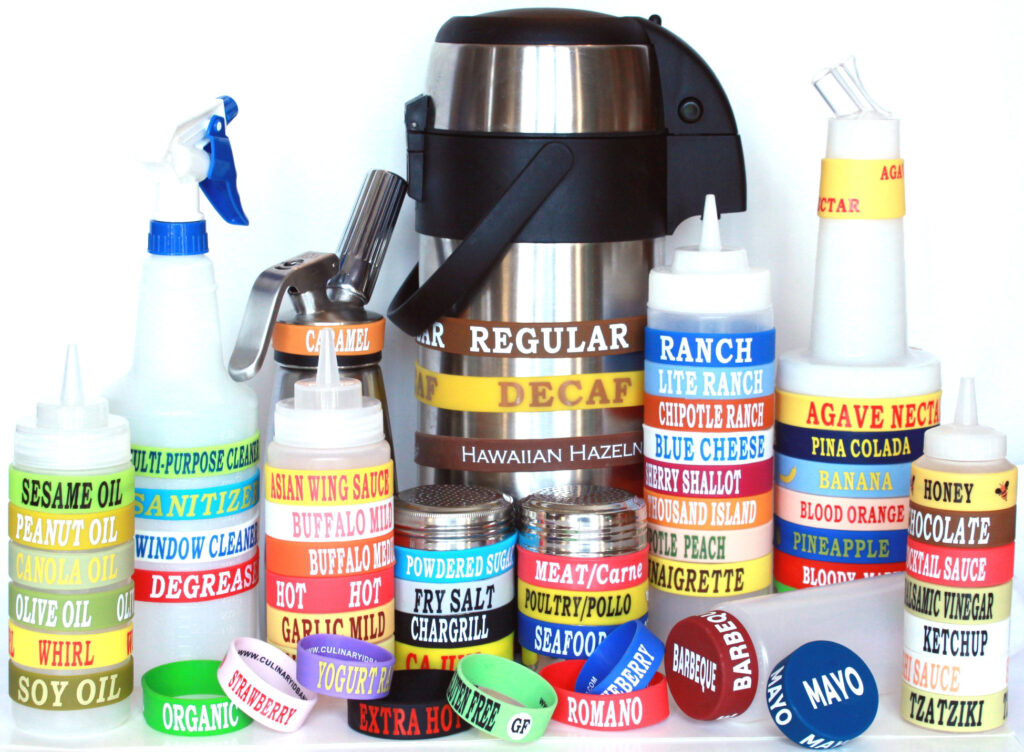 What do you love most about the foodservice E&S Industry?
The foodservice industry is challenging and ever-evolving.
What do you find most challenging about the foodservice E&S industry?
Connecting with the franchises to present your ideas.
How have industry trends impacted the evolution of your business?
Health departments are requiring more labeling throughout the industry. Our company is often recommended to restaurants as an option to help them to help them meet local health codes in relationship to proper labeling.
What's the strangest or most challenging request you've received from a customer?
Tim Horton's of Canada needed a printed spigot cover for their tea and lemonade. We quickly designed four different flavors for them. They rolled them out to all 4,000 stores.
Describe something about your business that you're proud of.
We have designed a multitude of items that are being used in the biggest restaurant chains.