December 22, 2022
Amplifying members' voices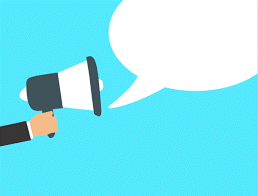 NAFEM regularly joins forces with other organizations to advance the industry's perspective with elected and appointed officials. Highlights of recent outreach follow:
NAFEM continued its opposition to the Corporate Transparency Act (CTA), included in the Anti-Money Laundering Act of 2020, by joining other organizations supporting the constitutional challenge to the CTA announced by the National Small Business Association (NSBA). The Act requires limited liability companies, and other entities created in or registered to do business in the U.S., to report information about their "beneficial owners" – the people who ultimately own or control the company. The Act requires 32 million entities to report the private info of their owners or go to jail, with no notion that any of them are doing anything illegal, or that they are even engaged in commerce. NAFEM opposed this rule when it was introduced, writing to Senate leaders that, "The amendment would impose duplicative, burdensome reporting burdens on small businesses. It also raises significant privacy concerns."
NAFEM joined the Association of Home Appliance Manufacturers (AHAM) requesting additional time to evaluate  the Federal Trade Commission's (FTC) Energy Labeling Final Rule
Although the rule is primarily aimed at consumer products, NAFEM's support demonstrates its commitment to AHAM and other partner associations. Rulemaking efforts like this one also can inform future labeling requirements for commercial products.
NAFEM is standing with the National Association of Manufacturers (NAM) and other manufacturers in urging the Biden administration to push for a proactive approach on good regulatory practices and cooperation. In a letter to several administration officials, manufacturers called for the U.S. to hold trading partners to their commitments and address discriminatory regulatory practices in foreign markets.
In November, NAFEM joined more than 400 business and trade associations encouraging Congress to reverse a change to the R&D tax credit to continue to allow businesses to continue to deduct 100% of R&D expenses in the same year. With the lame duck session now underway, NAM has launched a resources page, Protect America's Innovation, where manufacturers can learn more and take action. It includes background information, critical R&D policy updates, industry stories and an opportunity to directly engage with members of Congress to help reverse the harmful R&D amortization provision.