August 25, 2022
Member Spotlight
Centerpiece Software, Inc.
When and how did your business get started?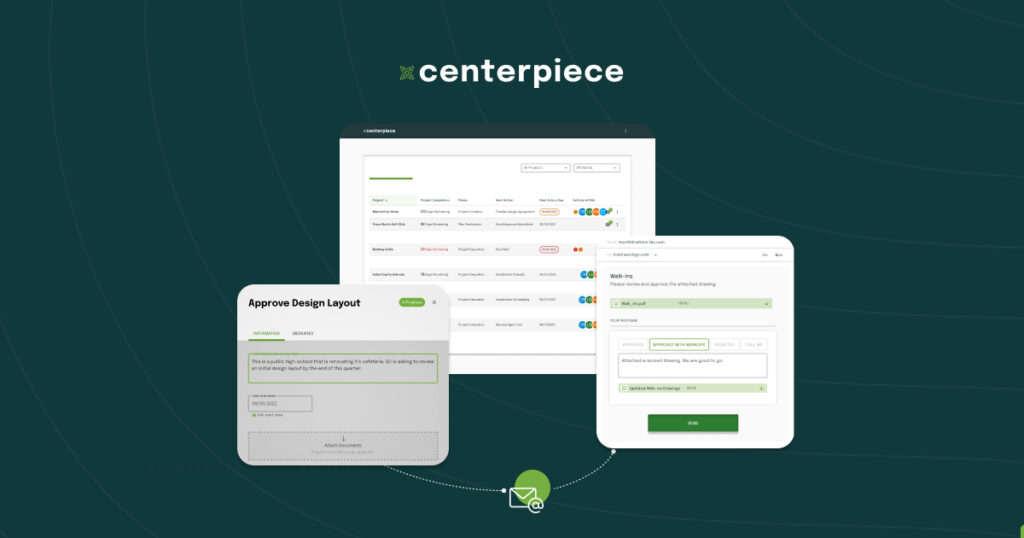 I launched Centerpiece Software in July 2021 after working at a leading FE&S dealer, where I observed a major need for more technology companies dedicated to the FE&S industry. We're backed by the Boston Consulting Group's technology arm and our technology team is led by former executives at Motorola and Apple.
What do you love most about the foodservice E&S industry?
The people. My takeaway from every conversation with a FE&S professional is always the same. They are dedicated to the success of their customers and creating exceptional outside-the-home dining experiences. The pandemic highlighted just how much value these outside-the-home dining experiences bring to our lives.
What do you find most challenging about the foodservice E&S industry?
The technology stack that powers it! When I talk to FE&S professionals about the biggest obstacles they face and it's almost always missing or archaic technology. Our mission is to build the technology FE&S professionals deserve.
---
"The pandemic highlighted just how much value these outside-the-home dining experiences bring to our lives."
---
How have industry trends impacted the evolution of your business?
Our original focus was around project analytics for dealers, as we observed there was no industry-specific analytics platform for them. This would also then show vendors how they can get their equipment into more projects by optimizing prices. The growing supply chain and labor problems have made it more challenging for dealers to execute the projects they have on time and under budget. This is amplified by the lack of high-quality software they can leverage. Most are using spreadsheets and email to power project work. To address this, we are building out new project management software designed for the unique needs of the FE&S industry. This includes digital coordination tools to make it easier for a dealer to coordinate with any project stakeholder (rep groups, vendors, GC's, etc.). Examples include requesting/approving shop drawings, confirming jobsite readiness, and much more.
How would you like to see the foodservice E&S industry, or your specific product category, evolve?
I'd like to help the industry remove any disbelief on what's possible with high-quality software. For decades, software providers have not built the technology the industry needs and in many cases, haven't really tried. As a result, I think the industry has falsely accepted this status quo, under the assumption that building technology replacements is much harder than it really is. In fact, it's never been easier to build new technology due to advancements in cloud computing and software frameworks. In many ways, building software is like building a commercial kitchen. Identify the objectives and constraints, start from scratch and design the exact solution that is needed.
What's the strangest or most challenging request you've received from a customer?
The most challenging request we've received is building an application to create an automated integration between two 40-year old software systems. Neither of these systems have their own APIs (how software communicates). So we're having to explore setting up a virtual server and loading an application that can mimic a human user to download and upload data.
Describe something about your business that you're proud of.
What differentiates us relative to many other software companies is that we offer free design & build services. If an FE&S company has a problem, we want to interview them to understand it in detail. We will then design software drawings, collect feedback, and iterate until we identify a solution that works. We will then convert that software drawing into a software application. This gives the industry a risk-free and cost-free way to test out new technology.
As a new member, what are you hoping to gain by joining NAFEM?
My focus is aligning our product development with industry needs. The best way to do that is to talk to and learn from industry professionals as often as I can. My hope in joining NAFEM as an Associate member is that it allows me to grow my network of FE&S professionals, so I can best serve them to the best of my abilities.
Please share any industry recognition that you have received.
We've been featured in FEDA First Thing, and FE&S Magazine.