December 22, 2020
Biden announces key roles, a look ahead for U.S. manufacturing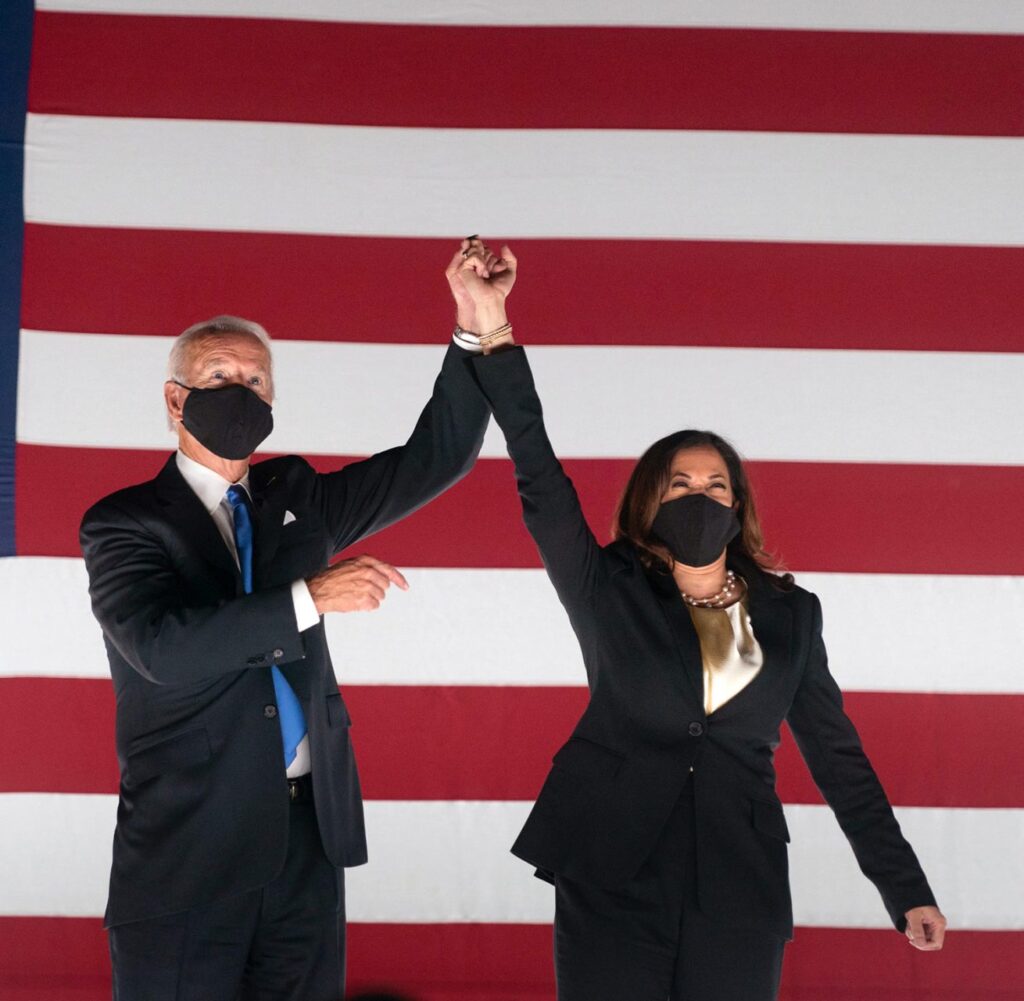 As we get closer to the Jan. 20, 2021 inauguration, President-Elect Biden's plans are becoming more clear. His website states that he and Vice President-Elect Kamala Harris are "confronting a pandemic, an economic crisis, calls for racial justice and climate change, and are assembling a team to meet these challenges on day one."
Already, Biden has nominated former Federal Reserve Chair Janet Yellen secretary of the treasury, Antony Blinken secretary of state, Alejandro Mayorkas secretary of homeland security, Xavier Becerra secretary of health and human services, General Lloyd Austin secretary of defense, Pete Buttigieg secretary of transportation, Katherine Tai U.S. trade representative and Tom Vilsack to return to his previous role as secretary of agriculture. The full list of nominees and appointees is regularly updated.
According to the National Association of Manufacturers (NAM) President and CEO Jay Timmons, "President-elect Biden has chosen a group of steady and capable hands to lead American diplomacy. We look forward to strengthening our working relationship with these departments as we overcome the COVID-19 pandemic, improve national security, and strengthen our economic recovery."
Samantha Slater, vice president of government affairs at the Air Conditioning, Heating and Refrigeration Institute (AHRI) adds, "There are no surprises in the people named thus far. Biden is very much an institutionalist and his centralist tendencies are showing in the selections he's announced."
To inform this work, NAM released Competing to Win, a blueprint for policymakers from manufacturers. Like NAFEM, NAM is advancing manufacturers' perspective on a number of topics to lawmakers, including:
Taxes: Committing to federal policies that build on tax reform and regulatory certainty to build the economy.
Trade: Removing uncertainty and unfair barriers to improve U.S. manufacturers' competitiveness.
Energy: Deploying a domestic energy policy to become more energy efficient and protect the environment.
Regulatory and legal reform: Reducing barriers to economic growth for a more favorable business climate.
Environment: Enacting the right federal policies to balance environmental ambition and commercial feasibility to drive both a clean environment and a prosperous economy.
In addressing environmental challenges, the Biden White House is shaping up very differently than the Trump White House. Former Secretary of State John Kerry has been named to the newly created cabinet-level role of special presidential envoy for climate and Biden has announced his intent to immediately rejoin the Paris Agreement. Several members of his environmental transition team come from environmental and labor groups, as well as academia. They are joined by Obama-era Department of Energy (DOE) alums, including Joe Goffman who helped write the Clean Power Act that set the first federal greenhouse gas emission standards for fossil fuel-fired power plants.
"Secretary Kerry was very involved in the negotiations of the Kigali Amendment to the Montreal Protocol," said Slater. "Through this work, the industry got to know him and his team. They know the issues well, which is important and provides a level of comfort."
Top on AHRI's list of issues is modernizing the Energy Policy and Conservation Act (EPCA) and legislation giving the U.S. Environmental Protection Agency (EPA) clear authority to phase down hydrofluorocarbons (HFCs) to avoid additional state-by-state regulations. The latter could happen yet with the current 116th Congress. Next is considering the fate of the DOE Process Rule. "How the Process Rule will fare under the new administration is the biggest question at DOE. We might like to see parts of it codified by legislation to provide greater certainty for industry," said Slater.
According to NAM, "We look forward to working with Congress and the Biden administration to advance meaningful climate solutions that ensure manufacturers in America stay competitive in the global economy."
"At this point, we're doing the crossword puzzle in pencil," Slater said. "After the initial flurry of executive orders, it will take as long as a year to 18 months to get everyone in place and things to settle down. This is the time for all of us – NAFEM, NAM, AHRI and others – to develop working relationships and to let elected and appointed officials know what is important to manufacturers."