November 24, 2020
CEE drives energy-efficiency initiatives across U.S. and Canada
In 1991, administrators from seven utilities and advocacy groups recognized the future importance of energy efficiency and set out to work with manufacturers to encourage efficient technologies.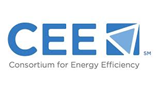 They founded the Consortium for Energy Efficiency (CEE) to advance the concept of efficiency in the U.S. and Canada. Since then, CEE has grown to more than 100 members. These members, largely energy-efficiency program administrators, increasingly look to CEE as they are called up to achieve ever higher energy-savings targets.
Today, program administrators deploy a variety of approaches to drive energy reductions across their networks. They:
Voluntarily adopt CEE specifications that deliver proven energy-reduction benefits;
Introduce common definitions into their programs so manufacturers have a clear understanding of local efficiency expectations; and,
Leverage existing approaches like ENERGY STAR to successfully reduce energy use.
In doing so, CEE has created specifications for a variety of commercial kitchen equipment, from convection ovens to steamers. The organization also provides lists of qualifying products for members' use. Manufacturers are permitted to, "state in plain text that their product meets or qualifies for a CEE tier." More information is available in CEE's FAQ.