October 14, 2019
Member Spotlight
Insinger

When and how did your business get started?
Insinger was founded in 1893 and then acquired in the 1920s by the current owners. Today, we're the only family-owned, family-operated commercial dishwasher manufacturer that is in its fifth generation of continuous operation—and over 120 years old!
What do you love most about the foodservice E&S industry?
We make stuff, and those products are at the core of hospitality. We went from producing cast iron sinks with boat propellers that churn water ("early dishwashing") to IoT digital controls and semi-automated conveyance systems, both of which had the same goal of cleanliness, efficiency, and safety.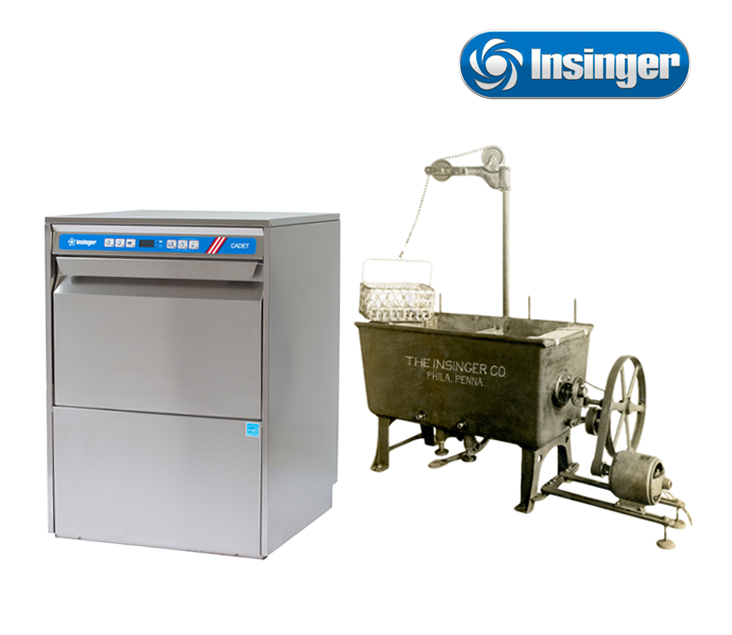 ---
"Being able to come into the industry and disrupt with new technology is pretty amazing."
---
What do you find most challenging about the foodservice E&S industry?
There's a constant change in tastes, trends and technology. The industry keeps factories and their valued distribution partners constantly on their toes to develop new and better solutions to real-life problems.
What excites you about being a NAFEM member?
We're thankful for the relationships and camaraderie we have built with fellow E&S suppliers, distributors, vendors, key partners and clientele. Our industry may be niche, but it's second to none.