April 30, 2019
Member Spotlight
Paragon International, Inc.

When and how did your business get started?
We're a family-owned business that got its start with the development and introduction of the industry's first four-ounce popcorn machine in 1979. Since then Paragon has grown to be an industry market leader and delivers new innovative products like the market's finest popcorn, cotton candy, snow cone and food warming machines.
What do you love most about the foodservice E&S industry?
We love creating engineering innovations in the "fun food" market and providing quality and performance-driven results to our customers. It's even reflected in our website name—www.ManufacturedFun.com.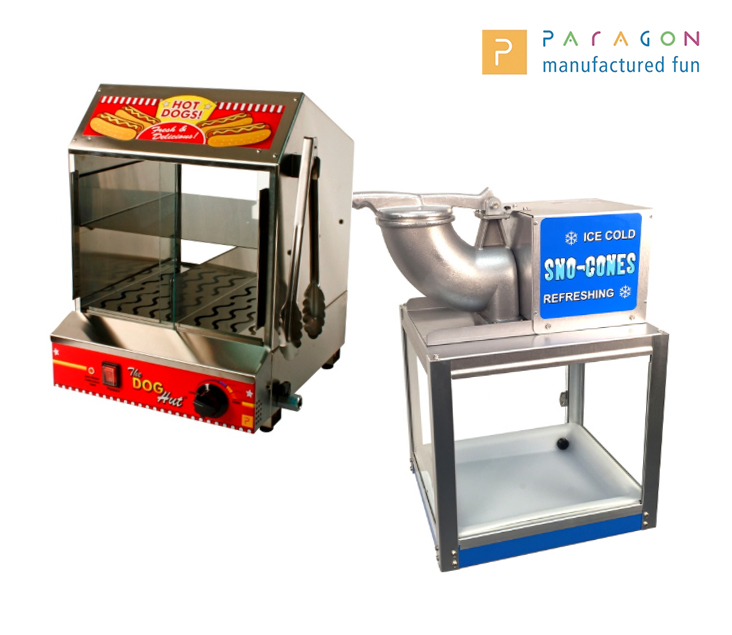 ---
"The industry is once again evolving and demanding product quality and innovation."
---
What do you find most challenging about the foodservice E&S industry?
Changes within industry distribution, entering new markets and creating new relationships can be a challenge. However, it also provides rewarding opportunities as we continue to grow the company and expand Paragon's brand awareness. In fact, we have created an agile business model to create new innovations and bring them to market more quickly in response.
What excites you about joining NAFEM?
By joining NAFEM, we hope to connect and build relationships with other manufacturers and industry partners. We're looking to further expand our brand recognition and demonstrate our high-quality product lines.