November 19, 2018
Member Spotlight
American Tables and Seating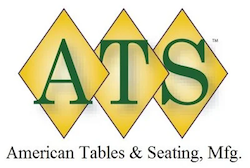 When and how did your business get started?
American Tables & Seating is a privately-owned family business founded and operated in Stone Mountain, Georgia. We employ over 55 individuals and build quality commercial furniture for many of the household names in the restaurant and hospitality industry. Our owner immigrated to the United States from China in 1988, after the cultural revolution. Soon after arriving, she began working three different jobs – one of which was as an employee at a restaurant furniture company. After juggling multiple jobs for several years, studying furniture, and putting herself through three years of college, she achieved her dream of starting a business and opened American Tables & Seating.
What do you love most about the foodservice E&S industry?
We love knowing how much our furniture contributes to a great overall experience. Whether it's sitting in one of our custom booths while enjoying a delicious meal or on a patio during a crisp fall day in one of our outdoor settings, we love being a part of creating those memorable moments.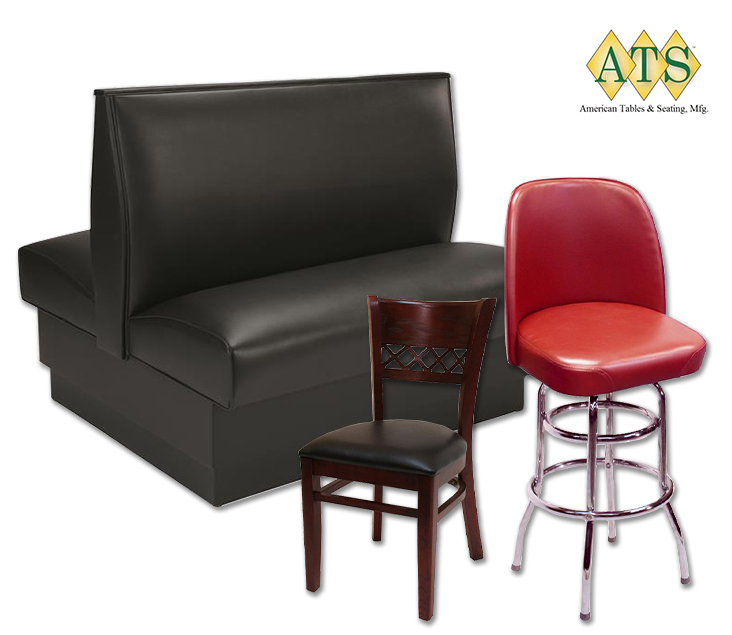 ---
"We love knowing how much our foodservice equipment and supplies contributes to a great overall experience."
---
What do you find most challenging about the foodservice E&S industry?
As a furniture manufacturer, we're always looking for ways to offer the best quality products at a good price. Managing margins can be difficult.
Also, there were a number of challenges when we were just starting out – including not having modern-day GPS. Every business owner knows when first starting up they must wear many different hats. Our own fearless leader was no exception, and frequently made deliveries during those first few years. One time, she was making a four-hour delivery near Charlotte, North Carolina.
Closing in on the fifth hour of the drive, her husband called to confirm she would arrive to the delivery on time. She replied, "Yes, I should be there any minute. There are palm trees everywhere so I know I am close."
Her husband yelled, "Palm trees? Pull over and ask someone where you are!"
She immediately stopped and asked a stranger if she was in Charlotte, North Carolina, to which they replied, "No, not even close. You're in Florida right now! You're at the beach!" We still laugh about this all the time and we're also grateful for technology.
What excites you about joining NAFEM?
We're looking forward to gaining new meaningful relationships, being well informed on industry changes and standards, and having a platform that shares creative and innovative ideas for our industry.