September 24, 2020
Amplifiying members' voices
NAFEM regularly joins forces with other organizations to advance the perspective of the commercial foodservice equipment and supplies industry with elected and appointed officials. Following are recent examples.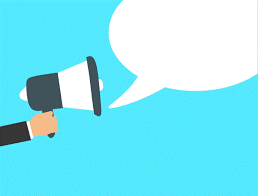 NAFEM joined the U.S. Chamber of Commerce and nearly 90 organizations in encouraging a one-year extension to the Fixing America's Surface Transportation (FAST) Act that expires at the end of September. The infrastructure act, passed in 2015, was intended to upgrade and restore the U.S. Interstate Highway System. Those signing the letter also called for an additional $37 billion in emergency federal funding for state departments of transportation and $32 billion for public transit agencies. As a result of the pandemic, state and local entities have delayed or canceled $8 billion in surface transportation projects.
Led by the Small Business Legislative Council (SBLC), NAFEM and others signed a letter of support for Representative John Curtis' (R-Utah) Paycheck Protection Program (PPP) Small Business Enhancement Act (H.R. 7894). If approved, the bill would allow for a second PPP loan for some businesses, permit businesses to spend PPP funds on personal protective equipment and testing expenses, provide PPP lenders with liability protection and allow automatic forgiveness for PPP loans under $150,000.