August 25, 2022
Amplifying members' voices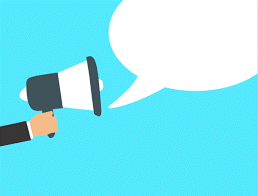 NAFEM regularly joins forces with other organizations to advance the industry's perspective with elected and appointed officials. Highlights of recent outreach follow:
NAFEM joined 130 trade associations voicing opposition to a "book tax" that would require depreciation over the useful life of an asset, rather than the accelerated depreciation permitted in the tax code. The nonpartisan Joint Committee on Taxation found that nearly 50% of the burden of the tax proposed in the Inflation Reduction Act would fall on manufacturers. According to the letter, "The book tax would effectively eliminate the long-established incentive to invest in the U.S."
NAFEM also joined the National Association of Manufacturers (NAM) and more than 250 chambers of commerce and associations in similar communication opposing the book tax and a proposed excise tax on stock buybacks.
NAFEM and 190+ trade associations encouraged House and Senate leaders to avoid raising any taxes on small businesses as part of pending reconciliation bills. The letter specifically addressed the possible expansion of the 3.8 percent Net Investment Income Tax (NIIT) to include incomes of S corporations/partnerships where owners manage the business.